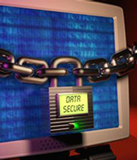 Unfortunately in today's fast paced business world, corporate espionage is a major security issue that most companies face.  We at Future Security Technologies recognize this and are quick to respond.
We offer high-tech, end-to-end encryption solutions that are of military and government grade and are used today all over the world.  Whether you need to secure your internet

connection, mobile phone, or VoIP phone, we have the right solution for you.
From the Nokia and Blackberry Smartphone's, to many other basic phones, let one of our Security Specialists find the right resolution for you.  Our state of the art software offers unparalleled voice quality while leaving the encryption process unscathed.



To have a free, no obligation consultation from one of our Security Specialists, please complete our contact form and you will be contacted within two business days.